When it comes to automatic loading systems, Joloda Hydraroll is a name that you can trust. We are an established name in the truck and container loading and unloading business. For over 60 years, we have provided market-leading solutions to businesses to simplify their loading and unloading requirements.
worldwide leader in loading systems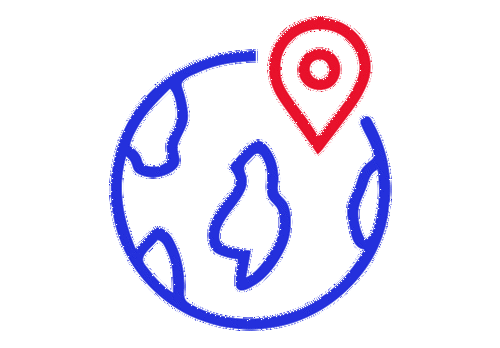 Our manufacturing centres are located in Liverpool, United Kingdom, USA and the Netherlands, where we design and manufacture automatic and manual loading systems. We have over 30 Global Distributors in over 20 nations, making our Manual Loading Systems available to clients across the globe.
We have a reputation for providing quality products and dependable service. This is why over the years we have been able to build relationships with leading organisations in food production, logistics, manufacturing and marketing.
Our product range includes Automated Loading Systems, skate & track loading systems, Rollertrack Loading Systems and Container Loading Systems.
increased savings and productivity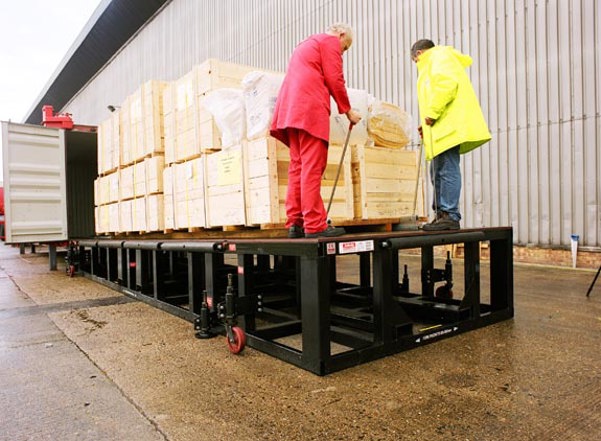 Our container loading systems are capable of loading multiple loads onto one container in one shot, saving your business valuable time and resources. Here are some features and benefits of the Joloda Hydraroll container loading equipment:
They can self-load heavy and wide loads ranging from 6 to 13 metres long and up to 28 tonnes in weight into 20ft, 40ft and 45ft containers. The system can load up to its maximum weight capacity in 15 minutes.
It can easily load standard ISO containers. No modifications are required to make the cargo fit the system.
The loading system is widely used for loading and exporting large pieces of machinery. It is capable of handling steel components such as pipes, fabrications, plates and rods.
The loading mechanism comprises of a skate train, hydraulically elevated to suit the load which runs on a portable track placed on the container floor. The load is pre-assembled on a simple dunnage raft 25mm high on the ground on a standard plinth.
The machine uses gravity to its advantage and does not require power.
The system is portable, reusable and can be transferred to other loading and unloading points.
container loading system testimonial
To illustrate the capacity of our loading system, allow us to share a case study from one of our clients... VCK Logistics in Amsterdam recently invested in a container loading system. Rolf van Strijbos, VCK's terminal manager stated that:
"The Joloda Hydraroll system creates a more efficient loading and unloading process for their customers."
One of their clients, Gulf Extrusion, is an export manufacturing company based in Dubai. They utilise VCK's services to transport materials for shipping. Gulf Extrusions has purchased our loading systems, saving them time and cost in loading and unloading and even minimising the risks of damage to the goods.
Book a FREE Loading Assessment
Learn how to make the loading process safer and more efficient with a no-obligation assessment...
BOOK NOW