Load a truck or trailer incorrectly and you could cause a serious accident. It's a responsible job, and you can't just load a truck any way that suits you. You have to consider how the weight of the load might affect the vehicle once it's in transit, plus several other factors so that you do so safely.
Below we provide you with a series of tips to help you transfer your cargo to your truck or trailer appropriately. Before going into the tips themselves, we discuss some fundamental terms that, if you're responsible for loading a truck or trailer, you should know.
a few essential terms you should know
Working in logistics requires special training, and any worker operating in a warehouse or other logistics facility, or other areas of the field, should know certain terms. We've picked out some of the most important ones any logistics worker who considers themselves a professional should be able to understand and, if asked, be able to explain:
Cube utilisation
This is very straightforward. 'Cube utilisation' is the percentage of storage space being used, and it can also refer to how much a truck is using of its storage capacity when it sets out on an outbound journey. If an area is completely full with the product, the cube utilisation is 100%.
If a warehouse or other storage facility has a low cube utilisation, it could mean the warehouse is using lots of partial pallets. This provides scope to consolidate pallets and free up inventory space for more stock.
Palletised loads
Even if the meaning of the term 'palletised load' sounds obvious, you still need to be sure of it if you're loading a truck. Simply expressed, a palletised load is a group of items that the operator has consolidated into a single unit on a pallet. This can improve efficiency.
Turned loading
Turned loading is a loading method in which, when packing the truck, the professionals place the four-way pallets sideways with the stringers perpendicular to the back wall. The method enables the professionals to lay the average 40 x 48-inch pallets side by side in the trailer.
This is a superb choice for longer, domestic shipments because it offers high cube utilisation and protects the goods from pallet shifting more than standard loading. Note, however, that although goods will experience less damage during transit, turned loading requires more labour.
Straight loading
Straight loading is a method of loading a trailer in which the operator has to use two-way pallets, (such as euro pallets, EPAL euro pallets, plastic pallets or wooden pallets) and load them in the direction of the pallet stringers. Generally, the approach allows the loading of average 40 x 48-inch pallets two across with space between the pallets and along the walls.
Straight loading is a fast way to load a truck and is good for local and regional shipments. However, the space between the pallets and the walls leaves the loads more open to pallet shifting during transit, so there is more chance of the goods experiencing some damage during the journey. To prevent the pallets from shifting around, you'd need some sort of void fill, such as a Dunnage air bag, to help keep them in place.
Pinwheeling
Pinwheeling is the third way to load a truck or trailer. In this method, the person loading the truck alternates the direction of every other pallet, which creates a combination of straight and turned pallets.
Pinwheeling uses the space inside the trailer more fully when you can't accommodate two pallets side by side and is handy for loading small containers. It's a useful way to pack loads of different orientations, especially tall or unstable loads because you can create extra stability when locking them together. However, the cube utilisation is lower, and the method is slower, reducing productivity.
essential truck loading tips
Above you've seen some of the most important terms when it comes to loading trucks and trailers, including some of the methods used to load them. Now, we'd like to offer you a few trips on loading your truck safely.
Make sure the vehicle is braked and stabilised
A vehicle should absolutely never be allowed to move while workers are loading or unloading them, or are moving around them. To prevent unsafe movements, drivers should apply the brakes and ensure they've implemented the stabilisers in the correct position. Be aware that disconnecting the emergency line on most trailers doesn't apply the parking brake.
Make sure the vehicle is parked on firm, level ground
It's always best to ensure you've parked the vehicle on firm, level ground. There should be no potholes or debris on it. This is to keep the vehicle stable.
Obtain the keys from the driver
This is a simple safety precaution to stop the driver pulling away while workers are still loading or unloading the trailer. If you're loading or unloading from within a stepped loading dock, this is especially important. Hold on to the keys until the end of the loading or unloading operation.
Start loading at the headboard
This is the correct way to set about loading your trailer or a flatbed lorry. Be careful if the trailer is detached from the tractor unit: you'll have to think about the amount of weight you're putting at the front. The overhang from the trailer legs to the headboard is long and if you put too much weight on the front, you could cause the trailer to tip up because it's unsupported. This is especially the case if you're double stacking loads.
Support the front of the trailer in stepped docks
If you're loading a trailer or a container lorry, are doing so from within a stepped dock and the tractor unit is detached from the trailer, support the front of the trailer. Don't drive onto the trailer in a forklift truck. Otherwise, the combined weight of the forklift truck and the load could tip the unsupported trailer.
Secure the load
Securing loads is absolutely critical. Don't rely on sheer gravity alone to secure them. There are several different techniques to secure loads before they leave the warehouse or loading bay. Cleats, straps, blocking, load bars, braces, webbing and separators are all tools that can help you keep the load(s) in place. Stretch wraps, shrink wraps, edge protectors and banding are further measures you can employ.
Train employees
Human error is one of the main causes of injury in loading docks and other areas of logistics facilities, and safety starts with the employees. If you're an employer, train your staff on:
ergonomic movements, to prevent chronic or acute injury;
the way to secure cargo when loading;
safe removal of secured cargo when unloading the truck;
use of the warehouse management system;
equipment and communication;
safety protocols.
Be aware of common mistakes
As part of the employee's training, you should make them aware of common mistakes during loading or unloading that cause inefficiencies in the processes. Wastage of space in the trailer, inefficient loading practices and non-ergonomic movements are three common errors. When loading a trailer, an employee should keep items close to their body and lift with the legs. If they have to lift anything more than 50 lbs (22.6 kilos), they should ask for help or use some machinery.
Minimise warehouse travel wherever possible
The fewer employees have to travel around the warehouse, the better for the efficiency of your loading and unloading processes, not to mention the lesser the potential for accidents. Cross-docking is one strategy that can minimise the number of distance employees or forklift trucks has to travel around the warehouse. Be aware that although this strategy makes the employees available for loading and unloading of goods as they arrive, it may not be suitable for all warehouses.
Mount lights
Good lighting is essential. You don't want your employees performing their duties in dark trailers and poorly lit loading bays. That's asking for trouble. Ideally, you should connect your lights to a centralised communication system. The lights can communicate when a truck is safely locked when a truck is coming in, when it's safe to unload and when it's safe for the driver to pull away.
Use dock levellers
Dock levellers bridge the gap between a trailer and a loading dock when they're at different heights, ensuring the goods flow smoothly between the trailer and the loading bay. This is important because loads can add or subtract weight to the trailer, causing the trailer itself to shift in height. Using hydraulic levellers is safer because they operate with the push of a button, whereas mechanical levellers force workers to bend down to pull the leveller up.
Devise and implement a regular maintenance routine
Clutter and obstructions invite trips, slips, falls and other accidents that can injure workers seriously. Form and follow a daily plan to keep the loading dock safe to work in. There should be no crates, wires, chains, bins or cables where workers have to walk, and you should inspect equipment regularly for malfunctions. Workers and supervisors should have a checklist to follow before and after each loading or unloading operation.
a few tips for loading pallets
We've already talked a little about loading pallets onto trucks. Here are a few extra tips specifically for dealing with pallets:
Consideration of the weight
Before loading, ask, 'What is the weight of each unit?' and 'Will it overload the capacity of the truck?' You have to be able to load as much as possible but still keep in line with the cubic capacity of the vehicle you're loading.
Distribute the weight evenly
The amount of weight isn't the only thing to consider; you should also be loading the truck or trailer as evenly as possible. Not doing so can make the vehicle unstable on the road or overload the axles.
Use extended forks
This is optional. If you add an extended carriage to a forklift that has two pairs of forks, you can load two pallets at a time. You should only do this if the forklift truck has the necessary load capacity and you can fit on the appropriate add-on.
the ultimate guide to safe loading and unloading of vehicles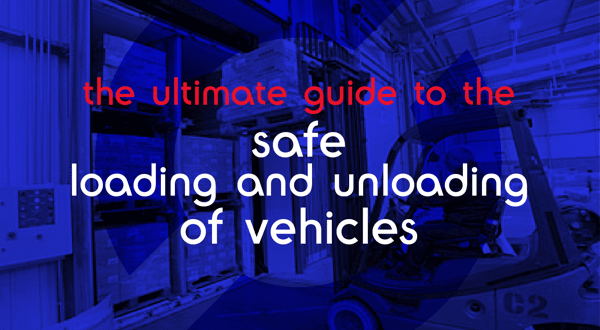 The tips above will help you to load your truck(s) or trailer(s) in line with health and safety guidance. You can find even more advice in our Ultimate Guide to Safe Loading and Unloading of Vehicles, where we also discuss load securing, the role of employers and employees, addressing chemicals, loading and unloading hazards and more.
the top 5 loading and unloading challenges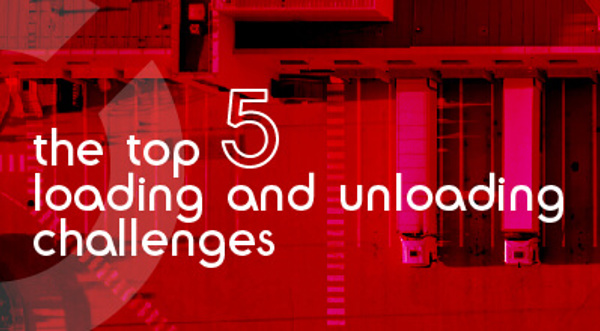 The transport sector has experienced tremendous growth over recent times, with online retailing and home deliveries a key factor. From retail to food, DIY to home furnishings, there are few industries that haven't struggled to keep up with demand from consumers and distributors alike. Learn about The Top Five Loading and Unloading Challenges to think about…
loading your vehicle safely with Joloda Hydraroll automatic and manual loading solutions
We exist to help you lighten your load. Not only that, however, but we wish for you to do this safely, which is why we've developed several different automatic and manual solutions to achieve this. You can load your vehicles safely without sacrificing efficiency. Actually, instead of sacrificing efficiency, you can step it up.
Manual loading solutions
Choose one of our manual loading solutions and you'll be selecting a simple, cost-efficient way to load and unload your vehicles. Besides our container loading and lifting systems, which are designed for the heaviest loads, we offer two main solutions: the skate and track, and the roller track, which exists in three different variations.
Skate & Track Loading System
We've designed the Skate & Track Loading System especially for trucks and light vehicles. The skate and track increase safety through the use of a sunken track into which the manufacturers have built roller skates, removing the need for forklift trucks to enter the trailer.
The skates can handle up to 3.5 tonnes and are good for moving pallets, machinery, drums and other heavy goods. Just pull the handle to lift the load, and then you can push or pull the goods to wherever you need to transfer them. More good news: maintenance is minimal, and the skate and track system has a self-cleaning system which facilitates this even more.
Rollertrack Loading Systems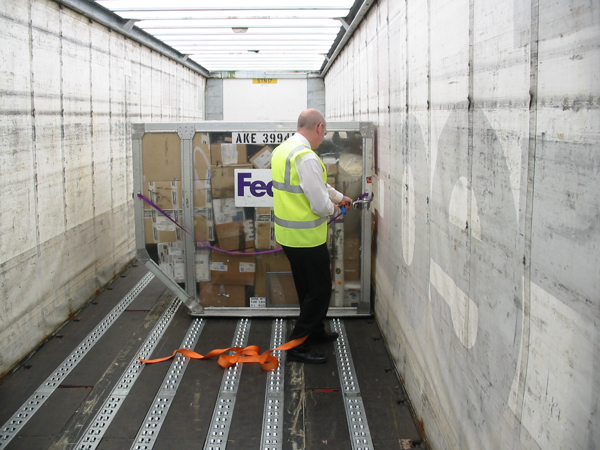 Our Rollertrack Loading Systems, or 'rollerbeds' as we call them, reduce the number of workers necessary to load and unload vehicles. Thanks to the pneumatic rise-and-fall floor of the system, they'll be able to shift a wide range of pallets and containers. As mentioned above, we offer three variations. These are:
The built-in rollerbed, a customisable system which you can integrate into the existing floor of vans, trucks and trailers. Only one or two people need to conduct the loading or unloading, which they can do extremely safely, and the goods will be safe during their journey to their drop-off or collection point. It's easy to maintain as well.
The modular rollerbed (MRS), which you can set out on the floor of your vehicle and not have to make any permanent amendments to it. This system provides the same benefits as the built-in rollerbed, is pre -built, modular and serves as a convenient retrofit solution. System maintenance is also easy.
The modular rollerbed system for warehouses, which, like the MRS, is pre-built and straightforward to maintain. The system features an aluminium platform and integrated pneumatic rise-and-fall roller tracks, and you can install it without the need to adapt any of your current structures. You can shift goods around your warehouse safely, just as you can to vehicles or from them to it.
automatic loading solutions
Your other option is to choose one of our automated loading solutions. You'll be able to transfer the same number of pallets but reduce the number of people, trucks or forklift trucks you need to do it. The use of automated loading saves internal space and shorten driver waiting times, so you can get more goods out on the road sooner. We provide three main options:
Moving floor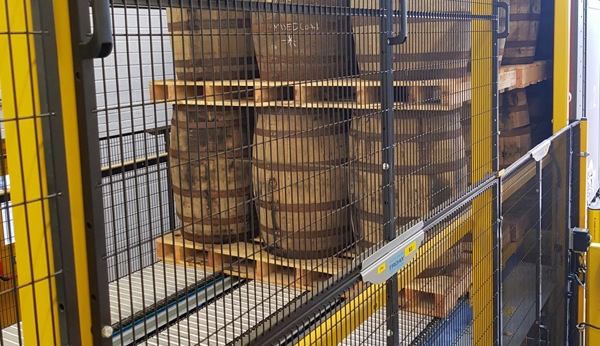 The Moving Floor system is ideal for loading pallets of any size. It's safe, simple to use and efficient. All you have to do is set up the floor in your vehicle, place your load onto the coils and then watch them transport the load into your truck. If the load is already inside the truck, you can sit back and let them transfer them to the loading dock, ready for unloading. What could be easier?
Slipchain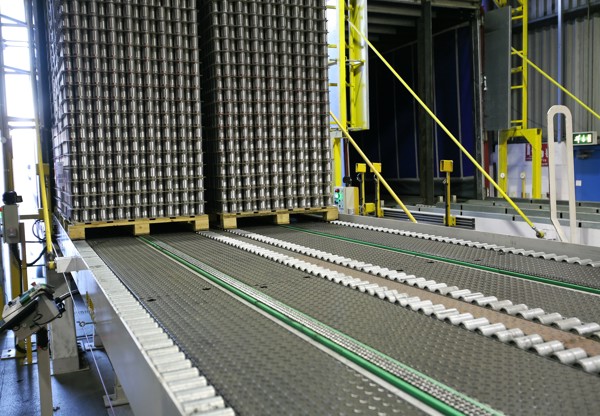 The Slipchain loading system allows you to conduct high volumes of loading and unloading in complete safety. We can help you improve the safety of the working environment, by ensuring the trailer is locked in place with the use of an additional fifth wheel located at the back of the loading dock. Then, a mere push of a button will get things moving. The platform tracks rise up and transfer the load from the slipchain dock and into your trailer, or from it, as you wish. It's a durable, modular system and requires minimal changes to your existing structures or trailer. The slipchain connects to production line conveyors effortlessly or you can incorporate it into your building.
Trailerskate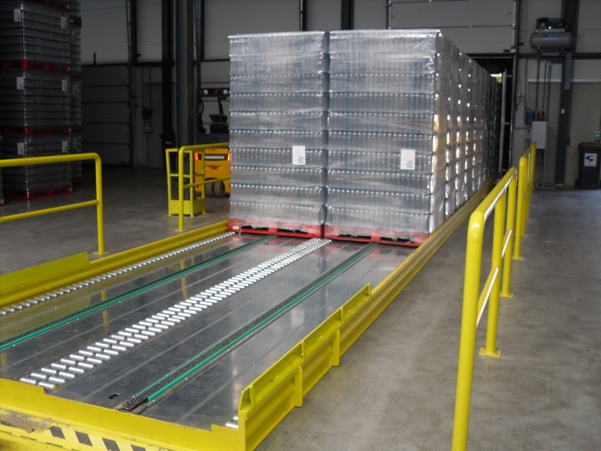 The Trailerskate system serves many different businesses reliably, but it's especially exceptional useful when it comes to operators in the fast-moving consumer goods (FMCG), packing, food and drinks industries. At the same time as being able to operate more safely, operators can enjoy much higher levels of productivity and efficiency, due to their use of the trailerskate.
The system skates sit on a loading dock that connects to the trailer floor and will help you cope with high volumes of loading and unloading easily. The system collects pallets or other loads and transfers them to the skates, either moving them from the trailer or to it as you wish. Loading and unloading is extremely safe with this system, as it is with our other systems, and will serve a high-volume logistics business that has a large fleet well.