When it comes to loading your shipping truck with cargo, you need to find the most cost-effective and efficient method to get the job done. Collaborating with other personnel in your shipping facility is a wise move to keep expenses low and increase productivity. However, human error in the loading process can create delays in delivering cargo to its destination.
Being familiar with the common loading problems can help you prevent delays from happening. Here are three common errors in truck loading operations.
truck loading operations: incorrectly estimating cargo weight and size
Inaccurately estimating the weight and size of cargo is the most common error shipping companies make. Some shippers may be using data from customers to calculate their estimates. This can lead to the incorrect weight and size being recorded and an overloading issue occurring during the loading phase.
To avoid a delay due to the incorrect record, consider double-checking the weight and size of your cargo by recalculating your estimates. Although time-consuming, it helps prevent overloading issues from occurring, which saves time, money and effort in the overall shipping order. It also reduces the amount of time to correct billing discrepancies during cargo audits.
truck loading operations: not knowing transit and turnaround time
Being unaware of the transit and turnaround time can lead to extremely delayed orders. The transit time is measured by the number of hours or days it takes for your cargo to reach your customer's destination once it leaves your shipping facility. Being aware of the transit time helps you with logistics planning.
As for the turnaround time, you're measuring the time when your shipping truck arrives in your facility against its time of departure. Recording this time helps you determine the efficiency levels of your productivity and receiving processes.
truck loading operations: improperly loading cargo
Heavy cargo can put uneven pressure on your shipping truck's tires. When loading cargo in your truck, make sure it's distributed evenly in the storage space. Around 60 per cent of the cargo should be placed in the front of the axle to prevent the truck's wheels from being misaligned.
Besides distributing your cargo's weight, the process of loading cargo in a truck can also be improved. Some shippers still resort to manually loading their cargo by hand. Although this saves them money from buying expensive loading systems, it affects the quality of the cargo and the speed of loading the cargo in their truck.
truck loading operations: use the right loading system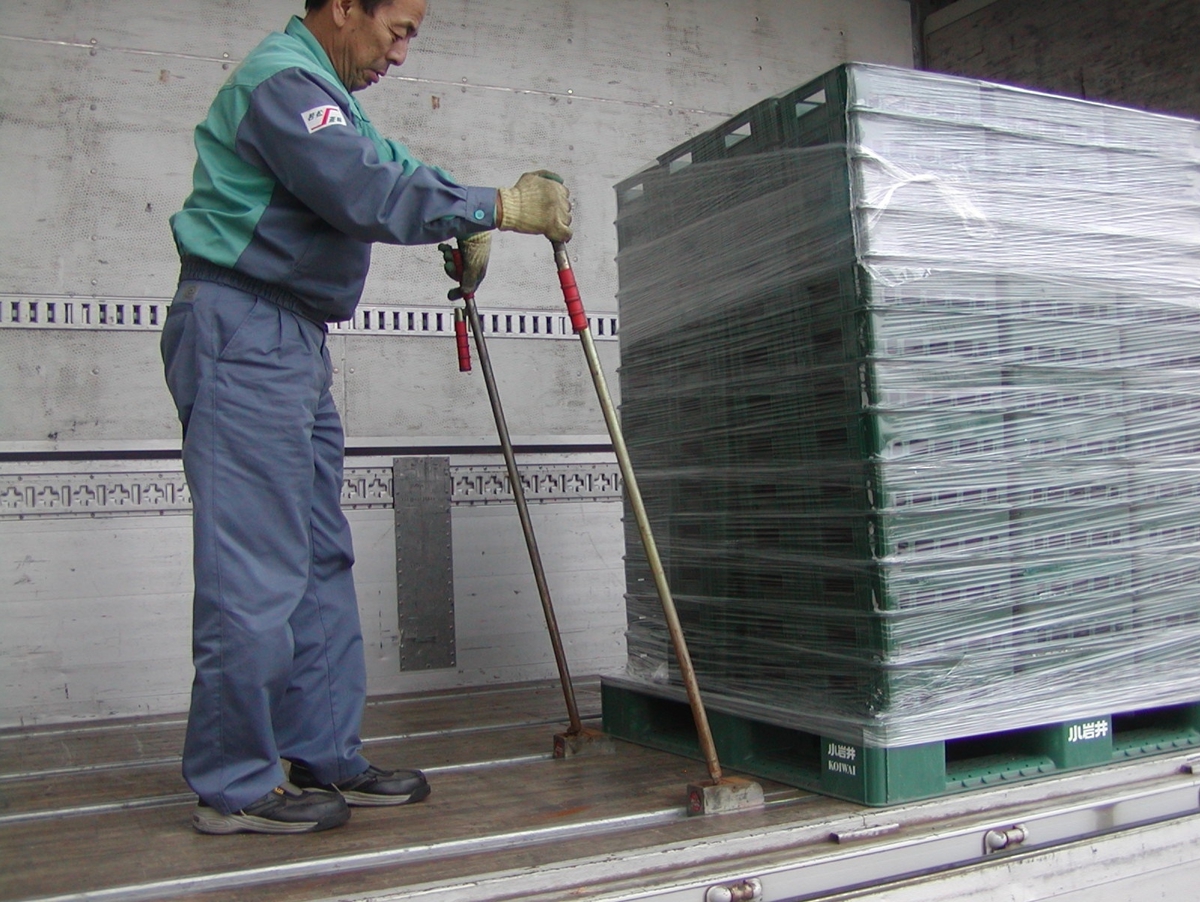 One of the most cost-effective ways to streamline the loading process is to use a truck skate. At Joloda Hydraroll, you can get the best truck loading system that makes your shipping process more efficient. We offer a manual truck loading and unloading system known as the Skate and Track system. The 'Joloda' Skate is suitable for loading pallets, paper reels, heavy machinery and more.
It consists of a manually operated rolling skate that runs in a special sunken track. These parts are elevated to bring cargo in and out of a truck or light commercial vehicle. Using the Skate and Track system is 33 per cent faster than conventional loading procedures. It helps you maximise space and guarantees no damage to the cargo when loading.