In this article, we're looking into the risks of an unsafe load. We'll cover some of the industry facts and figures and how you can help provide a safe working environment for your employees and stakeholders.
unsafe load statistics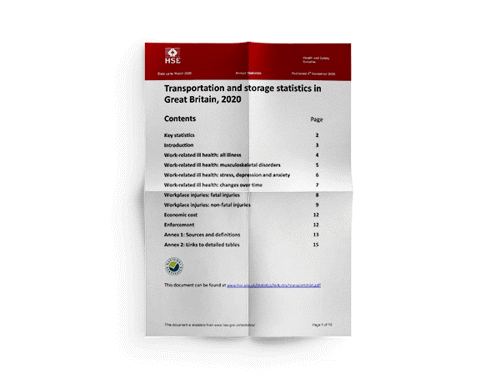 In recent data released by the Health and Safety Executive's (HSE) Transportation and Storage Statistics in Great Britain 2020 report, there were an estimated 28,000 non-fatal accidents in the workplace, with almost 6% being attributed to workers in road haulage and warehousing industries. According to the report, these two industries: "Have a rate of injury statistically significantly higher than all industries rate". Just under a third of these cases resulted in an absence from work of over 7 days.
In addition, eleven people had a fatal accident in the transportation and storage industry in 2019/2020; these should have been preventable incidents.  
Unsafe loading is dangerous. It can cause risk and injury to those involved in loading, it can cause damage or movement of the items being transported, and can even be a risk to vehicle handling.  
what is the legislation for unsafe loads?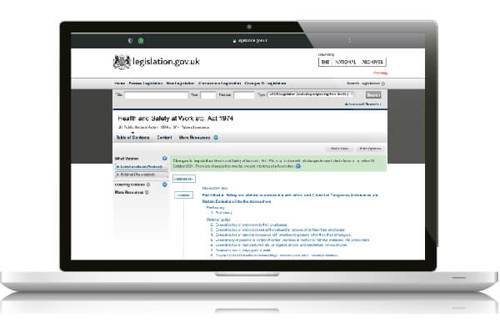 Employees are covered by 3 main acts and regulations to ensure employers are providing a safe working environment, these include the Road Traffic Act 1991, the Health and Safety at Work Act (HASAWA) 1974, and The Workplace (Health, Safety and Welfare) Regulations 1992. These acts and regulations make it clear to employers and operators that they have a legal obligation to ensure that there are safe loading practices in place for employees, including loading, unloading, moving, sheeting, and access activities that are undertaken in the workplace.
the consequences of an unsafe load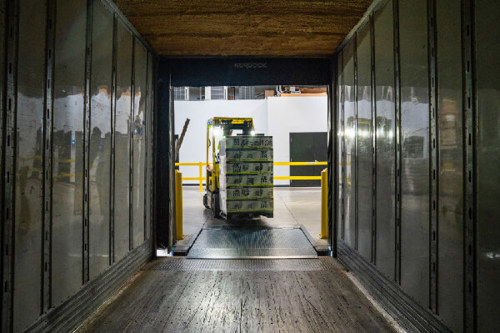 During an average year, there are around 4,000 successful prosecutions for unsafe loads. The maximum penalty for this offence if committed by a goods vehicle is a £5,000 fine, the risk of disqualification, and/or three driving licence penalty points (which stays on a licence for four years and a disqualification). In addition, there are also the added problems that may arise off the back of this issue of sourcing replacement labour should any drivers be unable to work.
HSE guidance
Businesses that undertake and are involved in these activities must have the proper safety protocols and procedures in place to ensure loading and unloading activities are completed safely.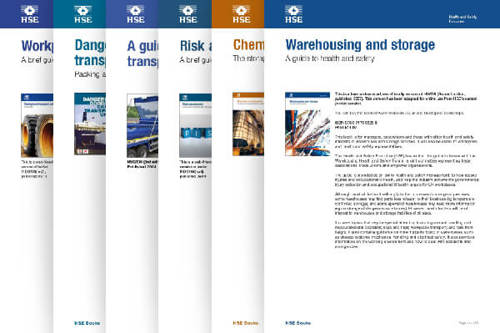 The HSE has prepared a variety of guidance documents to help businesses understand the importance of safe driving and the loading and unloading of heavy loads. These should be utilised by employers and used as a reference to benchmark where their procedures are at and make continual improvements to improve health and safety. 
The HSE's advice includes task-specific advice around the dangers of moving heavy loads without the right equipment, for example, the use of guards or skirting plates (should there be a risk of anything being caught in the loading machinery).
the solution for unsafe loads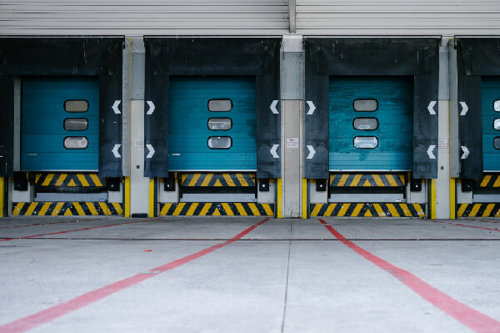 It's important to ensure that the loading bay itself is compliant with all necessary health and safety measures, including dock shelters, dock houses, dock levelers, and lifting platforms.  Regular and proactive maintenance is important to deal with any issues before they cause wider problems.
Good communication is also key. There should be clarity around what is being loaded, how it needs to be stored, and how it will be secured.  Where possible, it's recommended that the driver is either involved in the loading process and where possible, observe it to ensure they are content with the safety measures in place. Loading plans can be helpful to ensure the right considerations are made regarding the movement, loading, transportation, and unloading of goods. This is particularly relevant if there are anticipated complexities such as a space, loading capability, or lack of resources to support at the delivery site.
Loading safety is more than just making sure your operatives are wearing their PPE or that a lifting platform is available to do the heavy lifting. Multiple elements must all work effectively to ensure the process is completed from start to finish safely and efficiently. 
We have a range of solutions available to help your business provide a safe load, from manual loading solutions to fully automated loading solutions that can fully load a trailer in under two minutes. 
request your FREE loading logistic operations site assessment today!
We'll call to arrange a convenient time and date to visit your site. We'll analyse your logistics operations, assessing how goods/pallets are loaded and unloaded. Our design experts will work out how best to safely, efficiently and transport loads from the end of production lines into trailers. Next, we'll design you a comprehensive loading solution that can streamline your logistics processes and send this you to via email.
We'll do all this to ensure we fully understand your product loading and unloading requirements and help lighten your load!
This is an amazing service we do for thousands of businesses throughout the world every year and why we're known as the global leaders in loading and unloading solutions. We work with such a wide variety of industries, including automotive, beverage, air cargo, contract logistics, FMCG, packaging paper and print, petrochemical, and many more…
Request your FREE, no-obligation logistics operations site assessment today!
learn how we helped businesses like yours make unsafe loads, safe!
To find out more about the latest manual and automatic trailer loading installation projects we've been working on, check out our Case Studies section.
why choose us?
We help businesses lighten loads and are highly regarded as the world's leading loading and unloading solutions provider in the logistics industry. Over the last 50 years, we've helped thousands of businesses streamline their logistics operations to be more cost-efficient, more sustainable, and more health and safety-conscious.
As experts in all kinds of unloading and unloading solutions, we can help innovate, automate and streamline your end-of-production line problems, wherever you are. We work with a network of over 30 global distributors to provide you with comprehensive design, installation, maintenance, and certification services across a range of industry sectors. Learn more About Us today.
Get in touch with our experts today to learn how we can provide a safe working environment, call our friendly team on +44 (0) 151 427 8954, on our Let's Chat page, via email at sales@joloda.com, or follow us on our LinkedIn page.
Book a FREE Loading Assessment
Learn how to make the loading process safer and more efficient with a no-obligation assessment...
BOOK NOW