The use of a trusty cardboard box or a stretch film-wrapped (also commonly known as shrink-wrapped) pallet can easily give the illusion of a well-packaged, safe load, however, what could go wrong? In this article, we review the importance of Packaging for Transportation and the impact if it's got wrong...
When products have been properly packed, are they ready for transportation by the logistics company? The answer is 'probably', meaning everyone involved in the supply chain, from the product manufacturer, the logistics provider and the end customer can all rely on a well-packaged and safe load from start to finish.
Increasingly, sectors as diverse as beverages, paper, plastics, and even equipment manufacturers are turning their attention to packaging safety and how they can make their packing processes and the products they use, safer for the operatives who are involved in moving them from A to B.
Smart Packaging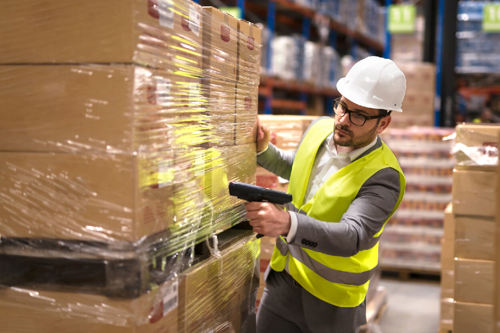 Even before a product even enters the distribution cycle, it must be properly packaged. With most end-of-line packaging operations today requiring manual feeding of un-melted adhesive, there are significant safety risks for those operating this equipment. From molten adhesive splashing on skin and contact with the hot tank repository through to the incorrect PPE being used, there are several ways where accidents can occur. Employers must continue to focus on operator safety. Technology and more automated loading and unloading processes, through the use of safety measures, are going a long way in reducing the safety risk but for now, it's important that focus continues to stay on operator safety based on government guidance.
Once in the distribution cycle, the safety risk shifts somewhat from the human element to that of packaging and loading safety.
Package optimisation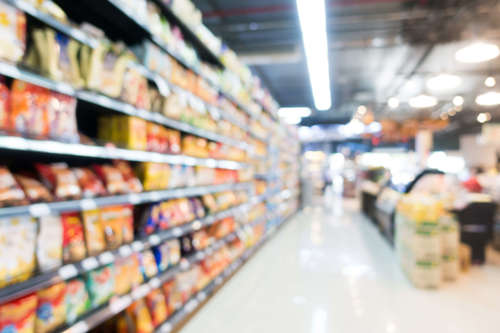 For many industries working in the rapid movement of goods, such as (fast-moving consumer goods) FMCG, the often low-volume but high-frequency nature of the delivery model that is demanded by supermarkets and other retailers means that products are being shipped via less-than-a-truckload shipping. The increased frequency often results in how many times a product is handled. It can also increase the likelihood of product damage in transit.
One of the biggest safety issues in the logistics sector is poorly secured loads. Trucks often need to brake unexpectedly or make hard turns; this sudden movement can cause an unstable load to fall or even punch through truck curtains. This can increase the risk of load spillages on public highways. The cost can quickly spiral from product and productivity losses to that of human impact and even environmental impacts. The European Agency for Safety and Health at Work estimates that inadequate load stability is to blame for 25% of accidents involving trucks, which is a significant public safety challenge.
Functions of Packaging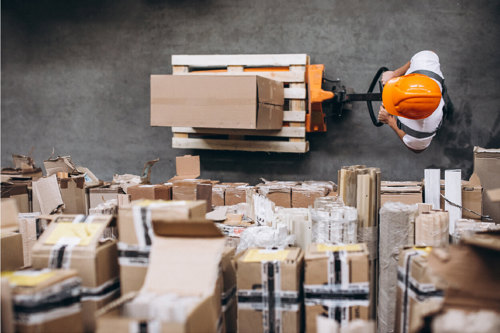 High-quality stretch film, or shrink-wrap film, has long been used to help secure loads on a standard wooden pallet or euro pallet ready for transportation. Its versatility and durability make it ideal for both large and heavy items, as well as small and awkward ones. Despite this, it still carries risks. If not used correctly, with inadequate containment force, specified incorrectly, or if it's applied too tightly; it can lead to tearing in transit causing product movement and inevitably, product damage.  
Essentially, packaging design is key.  Transport simulation technologies can help manufacturers test their packaging before releasing their products to the distribution cycle.
Packaging your goods for transportation: Things you need to consider
So, how can product manufacturers and distributors ensure their loads are properly packed for transportation?
Carefully plan how a load is packed and distributed on a pallet to ensure there are no gaps or uneven placement
Use the right loading system for the load type to reduce manual loading activity
Make sure the load is secure by using straps, bars or other suitable methods
Undertake packing validation, including load stability testing and tilt testing
Make sure stretch film is the right specification and is applied correctly by undertaking testing or simulation
Critically, work with your logistics and supply chain management to ensure processes and standards around packing and loading safety are properly understood and embedded in ways of working
Safe packaging is an important step in a much wider logistics process. How correctly-packaged goods are then loaded safely is the next step and at Joloda Hydraroll, we have you covered.  From manual loading systems to fully automated fixed and flexible systems, we're here to help you lighten the load and keep things moving.  Get in touch today to talk about the right solution for your business.
Request your FREE Loading Logistic Operations Site Assessment Today!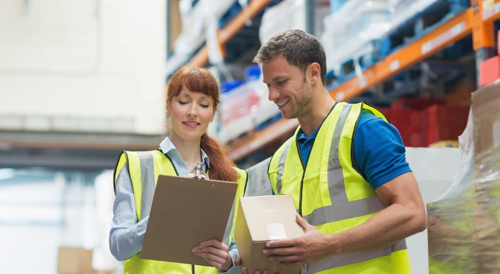 We'll call to arrange a convenient time and date to visit your site. We'll analyse your logistics operations, assessing how goods/pallets are loaded and unloaded. Our design experts will work out how best to safely, efficiently and transport loads from the end of production lines into trailers. Next, we'll design you a comprehensive loading solution that can streamline your logistics processes and send this you to via email. 
We'll do all this to ensure we fully understand your product loading and unloading requirements and help lighten your load!
This is an amazing service we do for thousands of businesses throughout the world every year and why we're known as the global leaders in loading and unloading solutions. We work with such a wide variety of industries, including automotive, beverage, air cargo, contract logistics, FMCG, packaging paper and print, petrochemical, and many more...
Request your FREE, no-obligation logistics operations site assessment today! 
Learn How We Helped Businesses Like Yours 
To find out more about the latest manual loading and automated trailer loading installation projects we've been working on, check out our Case Studies section.
Why Choose Us?
We help businesses lighten loads and are highly regarded as the world's leading loading and unloading solutions provider in the logistics industry. Over the last 60 years, we've helped thousands of businesses streamline their logistics operations to be more cost-efficient, more sustainable, and more health and safety-conscious.
As experts in all kinds of unloading and unloading solutions, we can help innovate, automate and streamline your end-of-production line problems, wherever you are. We work with a network of over 30 global distributors to provide you with comprehensive design, installation, maintenance, and certification services across a range of industry sectors. Learn more About Us today. 
Get in touch with our experts today to learn how we can provide a safe working environment, call our friendly team on +44 (0) 151 427 8954, on our Let's Chat page, via email at sales@joloda.com, or follow us on our LinkedIn page.
Book a FREE Loading Assessment
Learn how to make the loading process safer and more efficient with a no-obligation assessment...
BOOK NOW